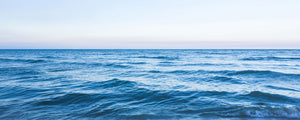 SlipIns Charitable Giving
SlipIns was created to solve the problem of struggling to put on uncomfortable, inconvenient wetsuits. All in an effort to enjoy more time in the water, surfing, scuba diving, free diving, paddle boarding and so much more. Our love for the world's oceans has inspired us to support charities that are hard at work making them a better place.
The sea offers us solace, connection, and freedom without asking anything of us in return.
The least we could do, as water worshippers, is to join forces and give back to the big, blue beauty that provides us with endless bliss.
Only One
Only One is on a mission to restore ocean health and tackle the climate crisis in this generation — with you.
Coral Restoration Foundation
Coral Restoration Foundation is the largest reef restoration organization in the world. They were founded in response to the wide-spread loss of the dominant coral species on Florida's Coral Reef.
Shark Allies
Shark Allies is dedicated to the protection and conservation of sharks and rays. Our focus is on taking action, on raising awareness and guiding initiatives that reduce the destructive overfishing of sharks on a global scale.