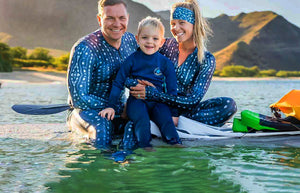 SlipIns Skin Savers Loyalty Program
How Does It Work?
Participate
Join the program by creating a store account. Once you have done so, you are welcome to participate in all actions we have prepared for you to earn points.
You can earn points in a number of ways. Order your favorite SlipIns products or complete any of the actions listed in the rewards tab. View the earning points section to see what's available for you.
Order & Save
As you earn points, you can redeem them for a gift card to put toward your purchase—save on DiveSkins, Swimsuits, and more.
Take action to earn
Create an Account:
100 points
Enter your Birthday:
50 points
Share on Facebook:
50 points
Follow on Instagram:
50 points
Sign Up for SlipIns Email:
150 points
Spending Points
Spend your points in the form of a gift card toward the purchase of SlipIns products.
Points Earned: 1,000
Receive: $20 SlipIns Gift Card

Points Earned: 1,500
Receive: $30 SlipIns Gift Card

Points Earned: 2,000
Receive: $40 SlipIns Gift Card